Meet the Team at Cactus Chiropractic Lifestyle Centre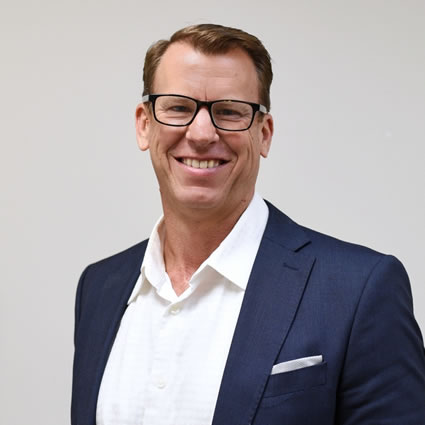 Dr Brian Peterson
Chiropractor/Primal Health Coach
Dr Brian has been a chiropractor serving the Logan area for over two decades, although he has clients that travel to see him from as far as NSW border and the Sunshine Coast. He is highly experienced in treating all ages and stages – from infancy, pregnancy to the elderly, as well as professional and student athletes.
Dr Brian uses an array of adjusting techniques customised to meet your specific needs. These include Activator Methods®, Diversified, Thompson and Webster.
Learn more about Dr Brian here.
Ian MacIntosh
Myotherapist/Advanced Remedial Massage Therapist
In addition to being an advanced remedial massage therapist, I'm a clinical myotherapist and earned two Bachelor of Health Science degrees: one in Myotherapy and the other in Musculo-Skeletal Physical Therapy from Endeavour College of Natural Health in Brisbane.
As I have an interest in Movement Pattern Dysfunction I use the Vladimir Janda Approach. This method is functional rather than structural. From this perspective, chronic pain can be thought of as a software issue, rather than a hardware issue. If you take a structural approach, you are addressing the symptoms but not getting at the underlying problem.
Functionally, the body moves in a coordinated sequence of movement, mediated by the sensory-motor system. When muscles are out of balance, postural and movement anomalies occur that are out of sync with optimal mechanics. The result is pain in one or more of the affected structures.
When I'm not focusing on improving the functional movement of my clients I enjoy spending my spare time surfing.
Zoe Xu
Remedial Massage Therapist/Kinesiologist
I have been a Remedial Massage Therapist since 2008 when I moved to Australia from China. I have been very busy with massages and had over 5000 cases of experience over the years. I am passionate about working with people and assisting them to achieve freedom of movement without pain or aches. As well as Remedial Massage, I am also trained in Touch For Health Kinesiology as well as Aromatic Kinesiology, to help clients create a more balanced well-being and lifestyle. I have an active 3.5-year-old son and enjoy going out in nature with my family in my spare time. I also enjoy my quiet time meditating, reading and translating.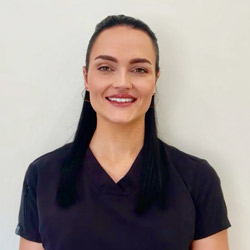 Maddie Breen
Remedial Massage Therapist
I am a Remedial Therapist and enjoy working with people from all walks of life, helping them manage and treat their aches, pain and stress! I have completed further study in Myofascial Cupping, Lymphatic Drainage and my personal favourite, Pregnancy and Infant Massage. My favourite aspect of massage is the connections I build with clients and making a real positive impact on their quality of life. When I am not working I enjoy spending time with my Mum and sisters or going for a nice long run.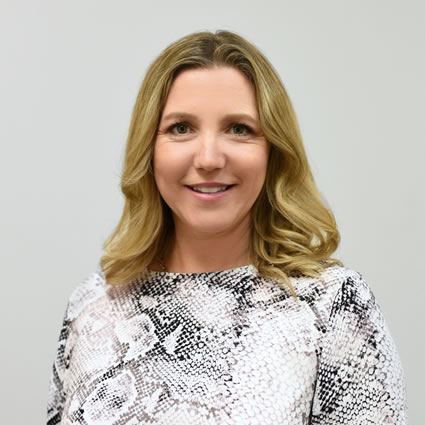 Yvette Peterson
Lifestyle Coach
I am a wife and a mum to two wonderful active girls.
I work as the health and wellness coach at Cactus Chiropractic Lifestyle Centre, although you might also find me doing administration, marketing or whatever else needs doing in our very busy centre.
Any spare time is spent learning as much as I can about my absolute passion – living a long and healthy life, and the best techniques to coach others to do the same.
Have a listen to my podcast – The Transformation Project.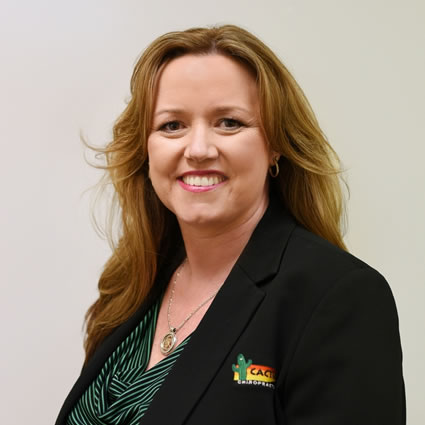 Jillian Blackmore
Clinic Manager
I am the Clinic Manager at Cactus Chiropractic Lifestyle Centre.
I first came to see Dr Brian in July 2007 as a patient and in early 2009 I started working at the clinic as a receptionist.
My greatest passion is my family. My son lives with me in the house I grew up in as do our selection of pets – a dog, two cats, three cockatiels and five chickens…….Dr Brian calls it my farm.
Mum lives close by in Springwood and we have coffee or lunch together, several times a week.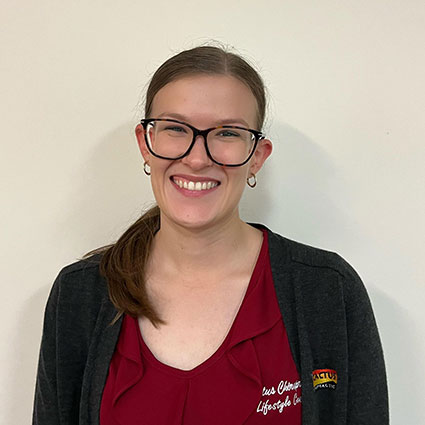 Tamara Greenhalgh
Receptionist and Chiropractic Assistant
I am a Receptionist and Chiropractic Assistant at Cactus Chiropractic Lifestyle Centre.
I am currently completing my masters degree of osteopathy to become a registered osteopath. I am interested in how the human body works and what we can do to make it function the way it's made to.
When I'm not studying, I am with my family, friends, my partner and my dog, Joey. We like to go camping and go on day trips. We're looking forward to going on road trips around Australia once I graduate!

Meet the Team at Cactus Chiropractic Lifestyle Centre | (07) 3808 8040