Meet the Team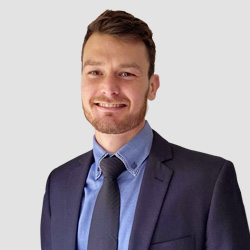 Dean Gainsford | Naturopath (Adv Dip Nat)
Dean is an experienced Naturopath with a background in herbal medicine, homeopathic medicine, kinesiology, nutritional medicine and wellness coaching. He believes in managing each case as a whole constitution taking into account the physical, psycho-emotional and energetic combing the most up-to-date research to provide professional and comprehensive treatment. Dean has worked with people of all age groups and stages of illness. With his passion for functional medicine; Dean specialises in the treatment of anxiety, ADD/ADHD, depression, menstrual irregularities and thyroid disease.

Ian MacIntosh | Advanced Remedial Massage Therapist
In addition to being an advanced remedial massage therapist, I'm a clinical myotherapist and earned two Bachelor of Health Science degrees: one in Myotherapy and the other in Musculo-Skeletal Physical Therapy from Endeavour College of Natural Health in Brisbane.
As I have an interest in Movement Pattern Dysfunction I use the Vladimir Janda Approach. This method is functional rather than structural. From this perspective, chronic pain can be thought of as a software issue, rather than a hardware issue. If you take a structural approach, you are addressing the symptoms but not getting at the underlying problem.
Functionally, the body moves in a coordinated sequence of movement, mediated by the sensory-motor system. When muscles are out of balance, postural and movement anomalies occur that are out of sync with optimal mechanics. The result is pain in one or more of the affected structures.
When I'm not focusing on improving the functional movement of my clients I enjoy spending my spare time surfing.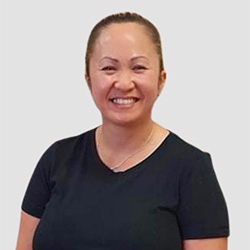 An Le | Remedial Massage Therapist
One of my favourite parts of my job is meeting people, assisting them and contributing to their health journey.
My specific qualifications include remedial, deep tissue and relaxation massage. I offer clients various therapies including Myofascial Release, Neuromuscular Therapy, Muscle Energy Technique, and stretching. I use these techniques in remedial therapy depending on the client's condition and needs.
Outside the practice, I am passionate about my family and supporting their curious minds. I love going on food adventures, reading, yoga, meditation and learning new things.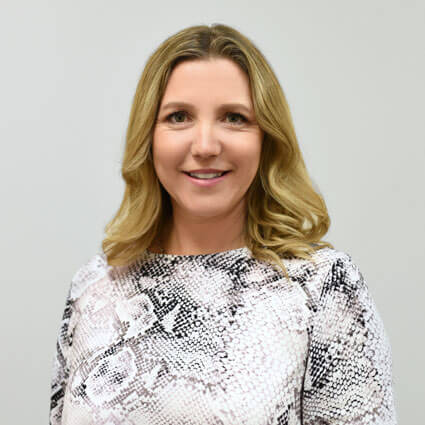 Yvette Peterson | Lifestyle Coach
I am a wife and a mum to two wonderful active girls.
I work as the health and wellness coach at Cactus Chiropractic Lifestyle Centre, although you might also find me doing administration, marketing or whatever else needs doing in our very busy centre.
Any spare time is spent learning as much as I can about my absolute passion – living a long and healthy life, and the best techniques to coach others to do the same.
Have a listen to my podcast – The Transformation Project.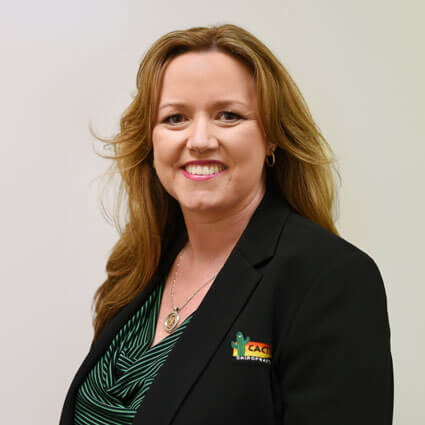 Jillian Blackmore | Clinic Manager
I am the Clinic Manager at Cactus Chiropractic Lifestyle Centre.
I first came to see Brian in July 2007 as a patient and in early 2009 I started working at the clinic as a receptionist.
My greatest passion is my family. My son lives with me in the house I grew up in as do our selection of pets – a dog, two cats, two cockatiels and four chickens…Brian calls it my farm.
Mum lives close by in Springwood and we have coffee or lunch several times a week.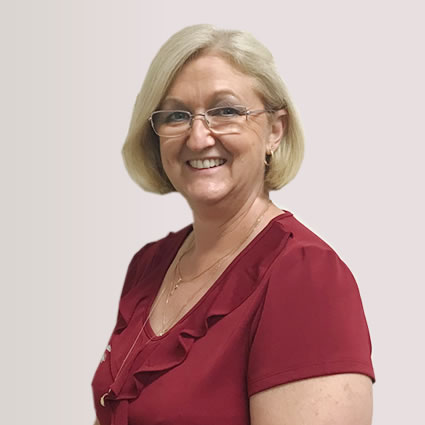 Deb Bray | Receptionist
Deb is a kind and caring member of our front office team. Her compassion and understanding for our patients make her a valuable member of our practice family. Deb brings with her years of experience in medical reception and patient care. She takes pride in ensuring that every patient has a positive experience when visiting Cactus Chiropractic Lifestyle Centre.
On the weekends, Deb loves to get away, pursuing her passion for landscape photography.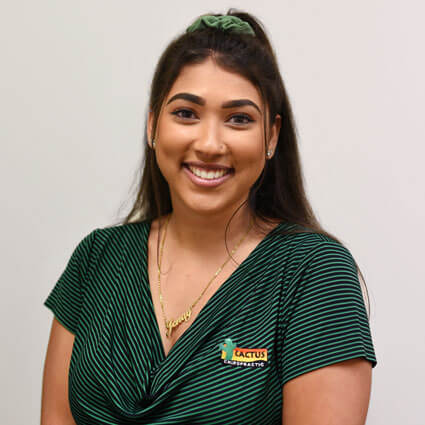 Jenay Braham | Junior Chiropractic Assistant
I am a junior chiropractic assistant at Cactus Chiropractic Lifestyle Centre.
I am passionate about health, caring for others and my family, especially my two nieces and nephew.
When I'm not working at the clinic, I am studying my Bachelors in Nursing at Logan campus, spending time with family and friends and trying new and exciting cafes around Brisbane.

Cactus Chiropractic Lifestyle Centre Team | (07) 3808 8040