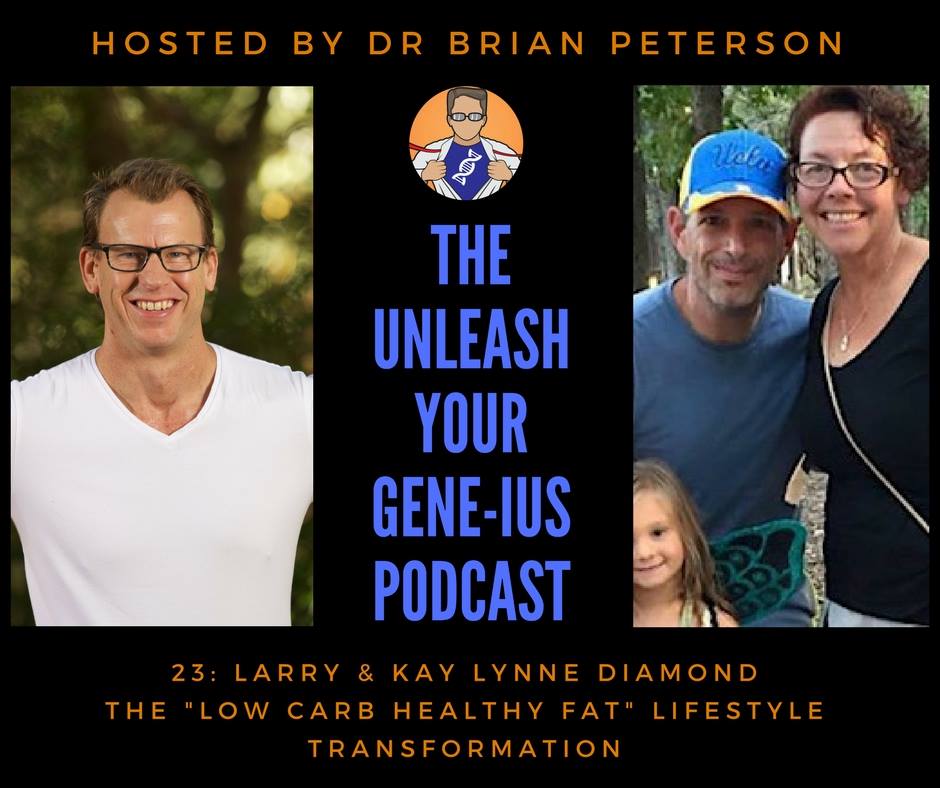 In this episode of the Unleash Your Gene-ius podcast Dr Brian speaks to Larry and Kay Lynne Diamond.
Larry and Kay Lynne were both obese and in ill health when a family health tragedy prompted them to question everything health related that they thought they knew. They and their young daughter had their health restored and lives transformed for the better by adopting a real food low carb healthy fat (LCHF) way of eating.
The Diamonds' life passion has become helping others restore their health with LCHF. They both have a particular interest in helping working families transition to real food LCHF in order to help families thrive.
Larry is also particularly interested in the environmental aspects of food production and Kay Lynne with how central food is to child development and children succeeding in their development and educational attainment.
Their goal is to help others have the best scientific information on nutrition that has a firm basis in evolution, anthropology, and cultural culinary traditions.
Listen in to hear the information they used to change the course of their lives and the life of their daughter.
Connect with Larry & Kay Lynne Diamond:
Twitter: @natureboyrr
Facebook Group: In Support of Paleo and Low Carb Living
Facebook: Larry Diamond